WE CARE ABOUT YOUR AIR
Total Air Conditioning & Heating specialists in Waterloo Region
*Book an HVAC tune up for $68 – get a full system tune up for $99

COMMUNITY FOCUSED
We Love Our Community And They Love Us Back
*Book an HVAC tune up for $68 – get a full system tune up for $99
*Book an HVAC tune up for $68 – get a full system tune up for $99

AIR CONDITIONER TROUBLES?
Call Us Any Time For an AC Diagnostic – 24/7!
*Book an HVAC tune up for $68 – get a full system tune up for $99
*Book an HVAC tune up for $68 – get a full system tune up for $99

Learn about $7100.00 in Rebates
Yes that's Right. Heat Pumps:
We are the official GE Appliances Authorized Dealer for GE Furnace & Air Conditioners
HVAC SALES & SERVICE
Total Aire Care is a Waterloo Region company that does sales & services for all heating and air conditioning equipment. We specialize in residential and light commercial work.
COVID-19 SAFETY PRACTICES
We take extra precautions to ensure the safety of clients and our specialists. We use gloves and masks, and sanitize our equipment before each call. If you have any questions, don't hesitate to CONTACT US.
AUTHORIZED GE DEALER FOR WATERLOO REGION
We are an authorized GE Dealer for sales, service & installation. We honour all warranty work for GE & your York products.
TOTAL AIRE CARE REVIEWS
We work hard to build and maintain your trust!
Alissa Thompson
2023-09-18
Awesome service!
Danah Abu Ramadan
2023-09-15
Great duct cleaning service! Very professional, they were on time and very quick and thorough.
Was at my friend's house today. Had a tech there for a gas leak. He said his name was Tom. He was professional, relatable, and very experienced. He was able to diagnose the problem, and put her at ease ( not an easy task lol) . Great service. Will highly recommend
Total Aire Care is the absolute best heating company in the area. Our technician Tom was professional, honest, did accurate readings, and provided 10/10 service. It is wonderful to deal with an honest company that is focused on service and not sales. September 2023
Absolutely blown away by the service we received with Total Aire Care! From start to finish they were amazing to deal with. In the middle of a heatwave our AC stopped functioning and I contacted Total Aire Care who were able to get a technician out that same day! They gave us a few options and we ultimately changed both our AC & Furnace for efficiency purposes. Within 2 days they were able to install both AC and furnace with no issues. Owner James came out on installation day and walked us through the process and gave us his number should we have any issues. The crew were professional, friendly and quick. The entire experience went above and beyond my expectations and I recommend them to anyone looking for great service!
Had multiple issues with other AC services and then happened upon Total Aire Care. Best luck I've had in years, they've saved us thousands of dollars in high quality repairs that other services said the whole unit had to be replaced. Every technician whose helped me has been a consummate proffesional and incredibly polite.
Amazing service! Would definitely recommend!
Dina Guttensohn
2023-09-05
They came prepared, with smiles. Answered every questions we had. Helped inform us on a few preventive steps we can take to help better maintain our furnace. Will certainly have them visit again when needed.
Jon Chiappetta
2023-09-02
My old Kenmore AC had some leak in it that the big companies didn't want to find or fix for me so I decided to give a local company a try instead and found Total Aire Care. James was very upfront about the common issues with ACs and how the new units are designed a bit differently and with the better warranties now. I was quoted an upfront price and Austin & Matty came on time and were very friendly and helpful and professional. They cleaned out the old system and put in a better seal for the new system to hopefully last longer now. Thanks again for your quick help and time and work! [attached before & after photos]
Jason and Andrew were professional, courteous and thorough. I'm very impressed and will do business with the company again! I'm also happy with the price and the communication via email.
Authorized GE Air & Water Dealer Kitchener-Waterloo & Area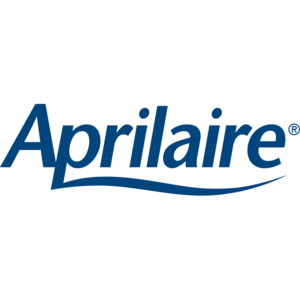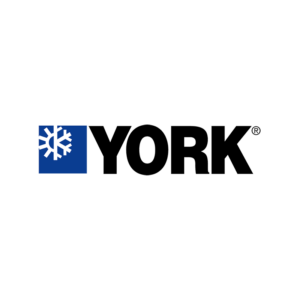 We Are Award Winning!
Excuse us for showing off, but Total Aire Care has won awards from our local community.
Check out the HVAC Awards we have won and learn more about how three of our Total Aire Care Team Members took 1st, 2nd and 3rd spot for The Best HVAC Contractor Award for 2022 in the Waterloo Chronicle!

The Waterloo Region Record recognized Total Aire Care with three awards in 2020.
Our Services
FURNACE INSTALLATION
An inefficient heating system won't keep your home comfortable. But a new furnace will provide comfort – and smaller fuel bills, eventually offsetting the cost of a new furnace. At Total Aire Care, we offer top-quality heating systems from top brands.
FURNACE MAINTENANCE
You want to get the most out of your new heating system. To ensure this, we recommend you have professional maintenance performed yearly.
FURNACE REPAIR
Total Aire Care offers fast and reliable furnace repair in the Tri-Cities and surrounding areas. Our technicians offer punctual and expert repair service for all heating systems. We can handle any emergency 24/7.
AC INSTALLATION
At Total Aire Care, we provide professional budget-friendly air conditioning installations.
AC MAINTENANCE
Proper care and maintenance are key to keeping your cooling system in top shape. Our professional technicians at Total Aire Care offer meticulous air conditioning maintenance.
AC REPAIR
In the midst of a sweltering South-Western Ontario summer, a broken air conditioner can constitute an emergency. Time to call Total Aire Care.
Your official GE Air & Water Authorized Dealer in the Kitchener Waterloo Region.
Ready to book an Appointment?
Our Amazing Staff!
At Total Aire Care, we have an award-winning staff of experienced and skilled service technicians who are dedicated to providing you with the best products and service possible.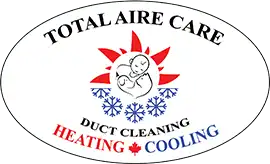 Need Help with Financing?
We care about your air and we care about your pocket book.
Total Aire Care is partnered with Snap Financial to offer you the best in finance options.
WE CARE ABOUT YOUR AIR
Serving clients across Kitchener, Waterloo, Cambridge, Guelph, Stratford and the surrounding areas.
Give us a call today to schedule an appointment for your home or business.