FURNACE FILTERS
It's Important To Change Your Furnace Filter Regularly
*Book an HVAC tune up for $68 – combine services and save
*Book an HVAC tune up for $68 – get a full system tune up for $99
*Book an HVAC tune up for $68 – get a full system tune up for $99

Furnace Filters
It's important to regularly change your furnace filter to ensure optimal performance of your heating system and to purify the air in your home. There are a variety of furnace filters available on the market, so it's important to choose the right one for your needs. Here is a guide to help you make the best decision for your home.
What Size of Filter Do You Need?
The first thing you need to consider is the size of your furnace. Make sure to measure the width, height and depth of your furnace so you can purchase a filter that will fit properly.
There are two basic types of furnace filters: pleated and flat. Pleated filters have more surface area than flat filters, which means they can capture more airborne particles. However, they also require more frequent changing than flat filters.
Flat furnace filters are less expensive and easier to install, but they don't last as long as pleated filters.
MERV Ratings
The type of filter you choose will also depend on the level of air purification you need. If you have allergies or asthma, you'll want to choose a filter with a higher MERV rating. MERV stands for Minimum Efficiency Reporting Value and it indicates the size of particles that a filter can remove from the air.
The higher the MERV rating, the more effective the filter will be at trapping airborne particles. However, filters with high MERV ratings can also restrict air flow, so it's important to choose one that has the right balance of performance and efficiency.
Still Not Sure?
If you're not sure which furnace filter is right for you, talk to us at Total Aire Care. We can help you select the best filter for your needs and make sure it's installed properly.
Frequently Asked Questions About Furnace Filters
If you don't see an FAQ for your question, use our "Ask The Expert" form below and send us the question. We will answer your question by email, and we might even add the question to the above FAQ.
We Love Our Community!
At Total Aire Care, we believe in community efforts and giving back. That's why we partner with local charities to support their causes, and also host contests for our community members to be part of something special.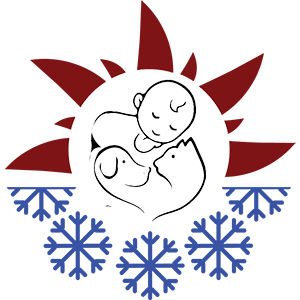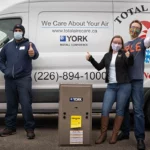 In the year 2020, we had our inaugural Thanksgiving Furnace Giveaway. As…
What to expect from our technicians when they come for service:
Serving clients across Kitchener, Cambridge, Waterloo, Guelph, Stratford and the surrounding areas. Give us a call today to schedule an appointment for your home or business.