Understanding the Canada Greener Homes Grant Initiative: A Race against Time and Funds
The Greener Homes Grant is a federal initiative designed to encourage homeowners to make their properties more energy-efficient. The program, which aligns with broader environmental goals, offers financial assistance to homeowners for upgrading their homes with energy-saving features. These upgrades can range from installing better insulation and solar panels to switching to more efficient heating systems.
Program's Popularity Leads to Rapid Fund Depletion
However, the program is facing a significant hurdle. As reported on CBC, "A federal grant program that offers homeowners money to make their homes more energy-efficient is running out of money faster than anticipated — alarming homeowners and industry stakeholders who fear the program might end earlier than expected." This statement underscores the unexpected high demand for the program and the challenges it poses for its sustainability.
Concerns from the Energy Efficiency Sector
The popularity of the Greener Homes Grant has surpassed initial expectations, leading to concerns about its longevity. Key players in the energy efficiency sector are apprehensive. They fear that "the program will stop accepting applications in 2024," much earlier than initially planned. This concern reflects the uncertainty surrounding the future availability of funds and the potential impact on homeowners planning to apply for the grant.
Implications for Homeowners and the Industry
The potential early closure of the program has implications for both homeowners and the energy efficiency industry. Homeowners may miss out on financial support for making eco-friendly home upgrades, while businesses in the sector could see a decrease in demand for their services.
The Need for Sustainable Solutions
The situation with the Greener Homes Grant highlights the need for sustainable funding solutions for environmental initiatives. While the demand for such programs is a positive sign of public engagement in energy efficiency, it also calls for robust planning and budgeting to ensure these programs can fulfill their intended goals without premature depletion of resources.
What does this mean for you?
If you're considering upgrading to a new furnace, it's the perfect time to explore the benefits of a heat pump — and the Greener Homes Grant can help make this transition more affordable. Heat pumps are not only energy-efficient but also environmentally friendly, aligning with the growing need for sustainable living solutions.

Learn more about the Greener Homes Grant
Greener Homes Grant can you save you money.
Our Amazing Staff!
At Total Aire Care, we have an award-winning staff of experienced and skilled service technicians who are dedicated to providing you with the best products and service possible.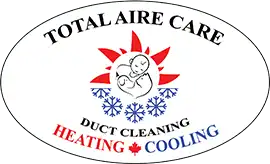 We Love Our Community!
At Total Aire Care, we believe in community efforts and giving back. That's why we partner with local charities to support their causes, and also host contests for our community members to be part of something special.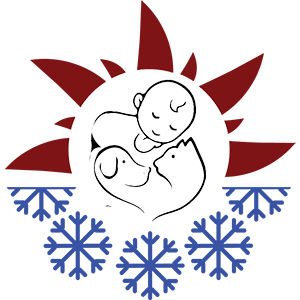 During the joyful holiday season of Christmas 2021, we proudly rolled out…