WE CARE ABOUT YOUR AIR
Total Air Conditioning & Heating specialists in Waterloo Region
*Book an HVAC tune up for $68 – get a full system tune up for $99

COMMUNITY FOCUSED
We Love Our Community And They Love Us Back
*Book an HVAC tune up for $68 – get a full system tune up for $99
*Book an HVAC tune up for $68 – get a full system tune up for $99

AIR CONDITIONER TROUBLES?
Call Us Any Time For an AC Diagnostic – 24/7!
*Book an HVAC tune up for $68 – get a full system tune up for $99
*Book an HVAC tune up for $68 – get a full system tune up for $99

HVAC SALES & SERVICE
Total Aire Care is a Waterloo Region company that does sales & services for all heating and air conditioning equipment. We specialize in residential and light commercial work.
COVID-19 SAFETY PRACTICES
We take extra precautions to ensure the safety of clients and our specialists. We use gloves and masks, and sanitize our equipment before each call. If you have any questions, don't hesitate to CONTACT US.
AUTHORIZED GE DEALER FOR WATERLOO REGION
We are an authorized GE Dealer for sales, service & installation. We honour all warranty work for GE & your York products.
We are the official GE Appliances Authorized Dealer for GE Furnace & Air Conditioners
TOTAL AIRE CARE REVIEWS
We work hard to build and maintain your trust!
Very professional, excellent customer service, all service explained in detail , highly recommended service 👌. Austin and Brad I also had my duct cleaning services done by total aire care. I am grateful for their timely customer service 🙏. I recommend their services to anyone who needs work done in their homes. You can't go wrong.
Amanda Hendershot
2023-04-10
Highly recommend! We had a ductless system installed to replace our current propane furnace & to add air conditioning to our home. I got the job quoted by a few companies and Total Aire Care gave us the best price, and was the only company who found a system that was eligible for a government rebate! The guys showed up exactly when they said that would, and worked until the job was done. An overall amazing experience and we are so glad we won't melt this summer! Thank you James, Keatley, Maddie, Shah, Austin & Brad!
Paul Braybrook
2023-03-31
We decided it was time to replace our 18 year old A/C system. James thoroughly examined our current HVAC setup and came up with 3 different quotes that suited our requirements. He patiently went over all details and answered all of our questions. When Austin and Brad arrived (on time), they were extremely professional and also covered the whole installation process with us. They worked quickly, efficiently and cleaned up after themselves. Based on our experience, we would not hesitate to recommend The Total Aire Care Team !! PS: We also booked them to return shortly to do a duct cleaning.
C and K Konietzny
2023-03-24
Excellent experience from start to finish. Wonderful small business with personal touch. We had both air ducts cleaned and our furnace replaced this year. Will go back to them to replace our A/C unit and for on-going maintenance of our HVAC systems. Have already recommended to family and neighbours. Thank you to James, Austin and Brad!
Nice experience with Chase got furnace inspected
Austin, Chase, and Andrew did a very thorough, professional job. They were very friendly and took their time to explain everything about the installation, future maintenance, and they answered every question that we had. We highly recommend Total Aire Care. Thank you to James as well for his professionalism and willingness to answer all of our questions. Excellent work, thank you!
RoseMary Rock Vincent
2023-03-15
Yusuf and Chase arrived on time they were extremely courteous and professional. Both readily answered all questions offered insightful information as to how to maintain a good standard for our ducts and dryer vents. I would highly recommend having this company total Air Care come out to service your home. They get five plus stars from me!
Austin was extremely knowledgeable, caring and kind. He took his time and made sure to answer any questions/ concerns my husband and self asked. Austin also was professional and his customer service was excellent!! Definitely would recommend them to anyone that is interested in installing a humidifer. Already notice a huge difference with how less dry our home is! Super happy with this investment so far.
My experience with Total Aire Care couldn't be better! They came right away to get my old furnace working in a very cold day during a winter weekend! Then they carefully explained all the options I had and we decided to replace it. Installation was flawless, very professional and great customer service.
Authorized GE Air & Water Dealer Kitchener-Waterloo & Area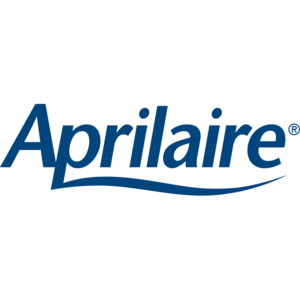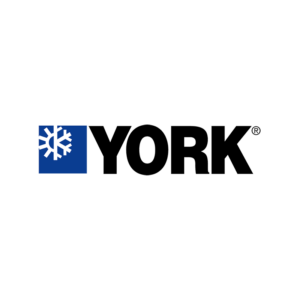 We Are Award Winning!
Excuse us for showing off, but Total Aire Care has won awards from our local community.
Check out the HVAC Awards we have won and learn more about how three of our Total Aire Care Team Members took 1st, 2nd and 3rd spot for The Best HVAC Contractor Award for 2022 in the Waterloo Chronicle!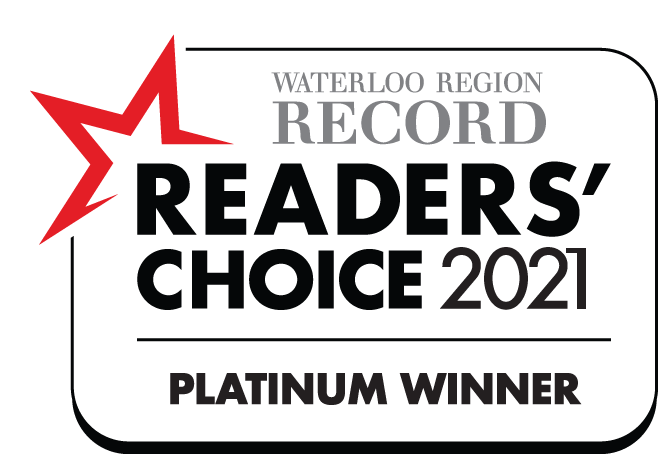 The Waterloo Region Record recognized Total Aire Care with a Platinum Award for duct cleaning.
Our Services
FURNACE INSTALLATION
An inefficient heating system won't keep your home comfortable. But a new furnace will provide comfort – and smaller fuel bills, eventually offsetting the cost of a new furnace. At Total Aire Care, we offer top-quality heating systems from top brands.
FURNACE MAINTENANCE
You want to get the most out of your new heating system. To ensure this, we recommend you have professional maintenance performed yearly.
FURNACE REPAIR
Total Aire Care offers fast and reliable furnace repair in the Tri-Cities and surrounding areas. Our technicians offer punctual and expert repair service for all heating systems. We can handle any emergency 24/7.
AC INSTALLATION
At Total Aire Care, we provide professional budget-friendly air conditioning installations.
AC MAINTENANCE
Proper care and maintenance are key to keeping your cooling system in top shape. Our professional technicians at Total Aire Care offer meticulous air conditioning maintenance.
AC REPAIR
In the midst of a sweltering South-Western Ontario summer, a broken air conditioner can constitute an emergency. Time to call Total Aire Care.
Your official GE Air & Water Authorized Dealer in the Kitchener Waterloo Region.
Ready to book an Appointment?
Our Amazing Staff!
At Total Aire Care, we have an award-winning staff of experienced and skilled service technicians who are dedicated to providing you with the best products and service possible.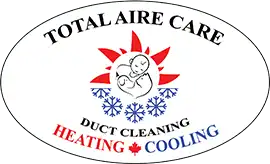 Need Help with Financing?
We care about your air and we care about your pocket book.
Total Aire Care is partnered with Snap Financial to offer you the best in finance options.
WE CARE ABOUT YOUR AIR
Serving clients across Kitchener, Waterloo, Cambridge, Guelph, Stratford and the surrounding areas.
Give us a call today to schedule an appointment for your home or business.