Indoor Air Quality: Pet dander in air ducts
At Total Aire Care, we believe healthy indoor air is important. We want to help you create healthy air inside your home/office. Our solution can help prevent the proliferation of airborne viruses and other air quality issues in your home/office
We support the recommendations of CCOHS (Canadian Centre of Occupational Health and Safety) and ASHRAE (American Society of Heating, Refrigerating, and Air Conditioning Engineers) that the most efficient way to prevent the proliferation of airborne viruses and other indoor air quality issues is by installing a whole-home air system.
The Three Essential Components are:
Fresh Air Ventilation
Humidity Control
Air Filtration
While these three items are essential, they become more essential with a family pet.
We all love our pets and consider them to be part of our families. Unfortunately, many people suffer from allergies due to their pets. So it is of great importance to address any pet allergy issues with air quality solutions.
Pets not only shed fur that can cause allergic reactions, but pet dander will inevitably become present in the indoor air.
However, running an air purifier, it will greatly reduce the amount of pet hair and pet dander. The reason an air purifier could do this is because of its HEPA filter. A HEPA filter will remove up to 99.97% of any contaminants such as dust, dust mites, pollen, and of course, pet hair and pet dander.
HEPA filters are also available for your furnace. Check out our blog article on HEPA filters and how they can help you now, and if you have more questions about HEPA filters, give us a call.
Five Recommendations indoor air quality pets
Here are five recommendations to improve indoor air quality when you own a pet.
Replace Your Filters Regularly! Fur and dander get caught in the filters which block the airflow through the vents.
If your pet likes to lay on the vents: Make sure they don't accidentally close any of them. Closing vents and registers is bad for your heating and cooling system, it restricts the airflow and can cause damage.
Prevent urination on outside AC unit. Overtime, it can corrode the condenser coils which can cause the unit to leak.
Consider investing in an air purifier. Dander and hair can hinder the quality of your indoor air. HEPA air purifiers can help reduce the microscopic allergens and pet dander in the air that can build up over time and impact your HVAC system.
Schedule your yearly preventive maintenance. With preventative maintenance, you can keep your system free of pet hair and dander issues and prevent emergency repairs during the busy seasons. If you have any questions regarding quality of your indoor air? Please give us a call at 226-894-1000 and we can discuss in detail. We offer products like, whole-home air cleaners, humidifiers and UV lights.
Speaking of pets, if you ever feel like donating to the KW Humane Society, this is the link to their donations page. Total Aire Care enjoys donating to the pets in this facility.
Here are some tips and tricks that will help you keep your HVAC system at peak performance and also keep your pet safe:
Will a yearly Furnace Tune Up help?
We recommend scheduling your yearly furnace tune-up prior to the start of the heating season. This allows our technicians to ensure that your equipment is fully operating. If we detect a potential issue, we will explain the problem and provide upfront pricing for the repair.
Seasonal tune-ups for your furnace help to:
Maximize heating equipment operation
Establish peak performance
Increase the life of your equipment
Decrease unexpected breakdowns or expensive repairs
Increase energy efficiency
Decrease heating bills
Total Aire Care is proud to be a York Dealer in the KW and surrounding areas. We have the expertise and knowledge to repair, install, and service any YORK cooling and heating equipment. For more information on how a Furnace Tune Up can help you, please review our article on Fall Furnace Preparation.
Our Amazing Staff!
At Total Aire Care, we have an award-winning staff of experienced and skilled service technicians who are dedicated to providing you with the best products and service possible.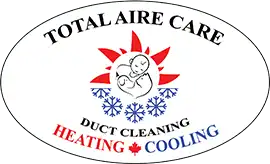 We Love Our Community!
At Total Aire Care, we believe in community efforts and giving back. That's why we partner with local charities to support their causes, and also host contests for our community members to be part of something special.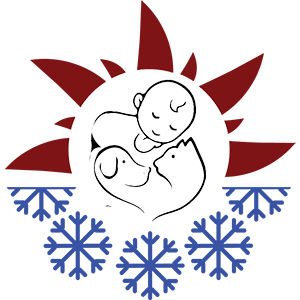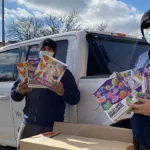 There were more obstacles to overcome when the pandemic struck in 2020….