If you would prefer to call us instead of sending a message, we understand. Give us a call with the button below.
GE Air & Water Contact Us
We are proud to be aligned with such a great brand as GE. Book an appointment or service calls through this page or give us a call today!
This site is protected by reCAPTCHA and the Google Privacy Policy and Terms of Service apply.
We Are Award Winning!
Excuse us for showing off, but Total Aire Care has won awards from our local community.
Check out the HVAC Awards we have won and learn more about how three of our Total Aire Care Team Members took 1st, 2nd and 3rd spot for The Best HVAC Contractor Award for 2022 in the Waterloo Chronicle!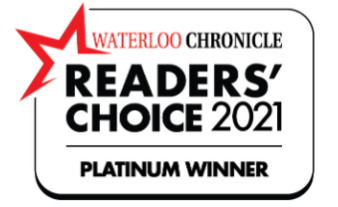 We picked up two Platinum awards from The Waterloo Chronicle this year: Best Heating/Air Conditioning Best HVAC Services
What to expect from our technicians when they come for service:
Serving clients across Kitchener, Cambridge, Waterloo, Guelph, Stratford and the surrounding areas. Give us a call today to schedule an appointment for your home or business.