Pre-Winter Furnace Maintenance
General HVAC Maintenance
Now that you have started using your heat, are you finding that some rooms in your home are colder than others? There can be numerous reasons that can cause this: the blower motor may not be doing its job, dirty air filter could be preventing the system from heating efficiently, air leaks around the door, and windows can be letting cold air in or blockages or leaks in ductwork. The best way to prevent this from happening is, getting consistent tune-ups done. We can catch minor issues before they become major breakdowns in the winter.
With winter around the corner we have an HVAC maintenance checklist for you. Make sure to "bookmark this page" so you are able to refer back to it, and send it to family and friends for reference.
Pre-Winter Furnace Maintenance Checklist
𝐂𝐡𝐚𝐧𝐠𝐞 𝐲𝐨𝐮𝐫 𝐟𝐮𝐫𝐧𝐚𝐜𝐞 𝐟𝐢𝐥𝐭𝐞𝐫 – Dirty furnace filters can restrict airflow and make your HVAC system work harder to heat up your home.
𝐂𝐥𝐞𝐚𝐧 𝐜𝐥𝐮𝐭𝐭𝐞𝐫 𝐚𝐫𝐨𝐮𝐧𝐝 𝐭𝐡𝐞 𝐟𝐮𝐫𝐧𝐚𝐜𝐞 – Obstruction can reduce airflow to and from the furnace. Additionally, lack of clutter makes maintenance much easier and safer in case of an emergency.
𝐌𝐚𝐤𝐞 𝐬𝐮𝐫𝐞 𝐲𝐨𝐮𝐫 𝐡𝐞𝐚𝐭 𝐫𝐞𝐠𝐢𝐬𝐭𝐞𝐫𝐬 𝐚𝐫𝐞 𝐨𝐩𝐞𝐧 𝐚𝐧𝐝 𝐦𝐨𝐯𝐞 𝐟𝐮𝐫𝐧𝐢𝐭𝐮𝐫𝐞 𝐭𝐡𝐚𝐭 𝐢𝐬 𝐛𝐥𝐨𝐜𝐤𝐢𝐧𝐠 𝐭𝐡𝐞 𝐫𝐞𝐠𝐢𝐬𝐭𝐞𝐫𝐬. – A closed register can damage your HVAC system from the added pressure and a blocked register can disrupt airflow and reduce the heat that's getting to the rest of your home.
𝐓𝐞𝐬𝐭 𝐲𝐨𝐮𝐫 𝐜𝐚𝐫𝐛𝐨𝐧 𝐦𝐨𝐧𝐨𝐱𝐢𝐝𝐞 𝐝𝐞𝐭𝐞𝐜𝐭𝐨𝐫𝐬. – Common reasons for carbon monoxide in the home from the HVAC system are ventilation blockage, cracked heat exchanger, or cracked or rusted parts in the heater or gas line. If your carbon monoxide detector goes off, please get all of your family members and pets out of the house immediately and call us!
𝐂𝐡𝐞𝐜𝐤 𝐟𝐨𝐫 𝐝𝐞𝐛𝐫𝐢𝐬 𝐢𝐧 𝐭𝐡𝐞 𝐯𝐞𝐧𝐭 𝐩𝐢𝐩𝐢𝐧𝐠 𝐨𝐮𝐭𝐬𝐢𝐝𝐞.
𝐂𝐡𝐚𝐧𝐠𝐞 𝐛𝐚𝐭𝐭𝐞𝐫𝐢𝐞𝐬 𝐢𝐧 𝐭𝐡𝐞 𝐭𝐡𝐞𝐫𝐦𝐨𝐬𝐭𝐚𝐭. – Thermostat issues are very common and it can range from having: faulty wiring, calibration needed, or battery low or dead in the battery-powered thermostat. If the problem is regarding faulty wiring or if calibration is needed, you'll want to call us.
𝐌𝐚𝐤𝐞 𝐬𝐮𝐫𝐞 𝐭𝐡𝐞𝐫𝐞𝐬 𝐧𝐨 𝐮𝐧𝐞𝐯𝐞𝐧 𝐡𝐞𝐚𝐭 𝐰𝐢𝐭𝐡𝐢𝐧 𝐫𝐨𝐨𝐦𝐬 𝐨𝐫 𝐛𝐞𝐭𝐰𝐞𝐞𝐧 𝐫𝐨𝐨𝐦𝐬. – This can be caused be a blockage or leaks in the ductwork.
𝐒𝐞𝐞𝐤 𝐩𝐫𝐨𝐟𝐞𝐬𝐬𝐢𝐨𝐧𝐚𝐥 𝐡𝐞𝐥𝐩 𝐭𝐨 𝐠𝐞𝐭 𝐲𝐨𝐮𝐫 𝐬𝐲𝐬𝐭𝐞𝐦 𝐜𝐡𝐞𝐜𝐤𝐞𝐝 𝐛𝐞𝐟𝐨𝐫𝐞 𝐭𝐡𝐞 𝐬𝐞𝐚𝐬𝐨𝐧. – We recommend scheduling your yearly furnace tune-up prior to the start of the heating season. This allows our technicians to ensure that your equipment is fully operating. If we detect a potential issue, we will explain the problem and provide upfront pricing for the repair.
For more information on Furnace Maintenance, check out our article on The five Benefits of Furnace Maintenance.
We take pride in our work and have many indoor air quality solutions for your home. Our services range from heating and cooling, indoor air quality improvements, humidity controls, and duct cleaning provided by our Total Aire Care team. – We don't outsource our work.
This is just something useful for monitoring storms. Check out this live weather satellite at Accu Weather
Total Aire Care is your trusted source for indoor air quality solutions in the Waterloo Region and surrounding areas. Call today to see how we can help improve your home's comfort and healthy environment! 226-894-1000.
Our Amazing Staff!
At Total Aire Care, we have an award-winning staff of experienced and skilled service technicians who are dedicated to providing you with the best products and service possible.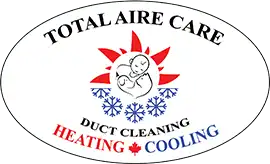 We Love Our Community!
At Total Aire Care, we believe in community efforts and giving back. That's why we partner with local charities to support their causes, and also host contests for our community members to be part of something special.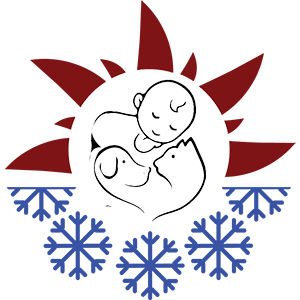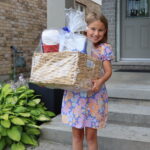 We took great pride in being sponsors for Meet & Mingle Doon…